professional photographer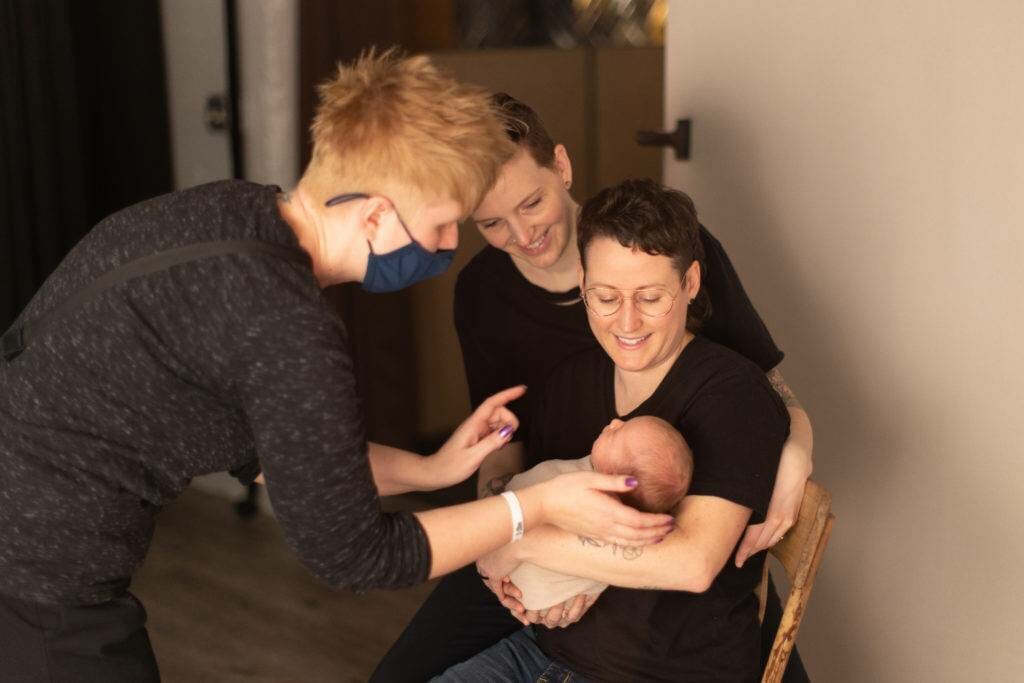 Hi, I'm Giliane Mansfeldt. Owner of  Giliane E. Mansfeldt Photography, LLC.
Long story short, I first picked up the camera back in middle school as a way to get the credits I needed to pass on to the next grade.  But, I also wanted a hobby to get me out of the books and experience life a little bit more up close and personal. It started out as a hobby, me capturing friends at social gatherings or flowers at Como Conservatory or trying to capture the world as it zoomed by while I sat in the back seat of my parent's car – that's really tricky to do with film!  I soon realized, hey, this is what I want to do for as long as I live! 
I am proud to be the go-to Minnesota photographer for families just beginning their journey at their wedding,  a new baby or they are celebrating a teen's birthday.  I aim to have a friendly and casual style making it easy for families to connect with me. I was a shy kid when I was little and remember vividly hiding behind a chair at a photoshoot with my mom; that feeling guides me  when working with even the shyest of children.  I try to make the atmosphere as relaxing and comfortable as possible so that families are always looking forward to the next session with me.
Whether you're a brand new mommy, someone who's been in the game for a few years or you have yet to give birth to your precious bun, one fact remains true: photographs of your children are so important. Not just because they grow and change so fast, but because they last forever and because your loved ones want to stay in the know!
I capture it all, too. Maternity photos, birthing sessions, milestone photography, sibling pictures, and beyond. All those moments and details? They're absolutely worth preserving. I'll fill you in on the details of what I offer in the other pages of my site. Right now, though, I want to tell you a little bit more about myself.
I specialize in newborn photography and am a Master Newborn Photographer. What does that mean? I am confident in my skill set and have been recognized in my field as an expert. I offer newborn photography workshops and teach a wide variety of photography classes. If I am not capturing beautiful moments, I am either spending time with my husband, who is a professional chef (yes, we eat amazingly), and our rescue dogs, visiting antique shops, or I am elbow deep in dirt in the garden. In my other life, I own an urban garden and find a lot of inspiration with color and texture there to use in my photography.

I also find peace in meditating. In fact, last year I created my own personalized meditation space in a tiny corner of our house. I like to fill it with earthy decor, houseplants and play tranquil sounds. Sometimes escaping there for 15 minutes is all I need to feel rejuvenated and ready to take on the world.
Enough gabbing about me, though. Should you have any more questions or simply want to talk, I'm always here.
Looking forward to meeting you,
Giliane Mansfeldt
Licenses & Certifications
Certified Master Newborn Photographer
Certified Professional Photographer
BA from University Of Minnesota
Photography Institute of New York
Newborn Safety training through INPA
2022 Best of Saint Paul Awards – Photographer Category


2021 Best Newborn Photography Company – Minnesota – Parent and Baby Awards

2020 Best Wedding & Family Photographer – Minnesota – Global Excellence Awards
2020 Global Excellence Awards
2020 Saint Paul Small Business Excellence Award Winner
2020 Best maternity Photographer Minneapolis
2019 Saint Paul Small Business Excellence Award Winner
2018 Best Maternity Photographer Minneapolis
2016 Saint Paul Small Business Excellence Award Winner
2015 Saint Paul Small Business Excellence Award Winner
Dena M. Sonbol
Giliane is hands down the best! She is very creative and detail oriented which yields AMAZING photography! She's also super patient and uber gentle with newborns - my newborn found her very soothing and would stop crying when Giliane held him. Giliane is simply the best photographer in town and I wouldn't bother to go anywhere else because you'll get the best photos at the best price with an enjoyable and memorable experience here.
Nicole Herk
"Giliane was great with our kids! She's done newborn pictures for both of our daughters. We definitely recommend her to others!"
Satya B
"We have been working with Giliane for the past three years for our family photos. She does an amazing job capturing our children's personalities. She is the best photographer we have worked with in the twin cities, and we would not go elsewhere."