How to Prepare for your session
There is nothing more beautiful than newborn photography, and we know the importance of preserving your family's most precious moments. We are proud to provide an unforgettable experience and create stunning portraits that celebrate you and the beautiful life you created.  Newborns are my favorite subject to photograph and I am honored to share in making artwork of families' most precious treasure.  
Studio Style: 
My style tends to be a minimalist approach using props only to enhance the photo and not to distract away from your baby.  We use naturally occurring colors such as creams, whites, roses, mint greens, tans and browns to enhance the natural beauty and softness of your newborn.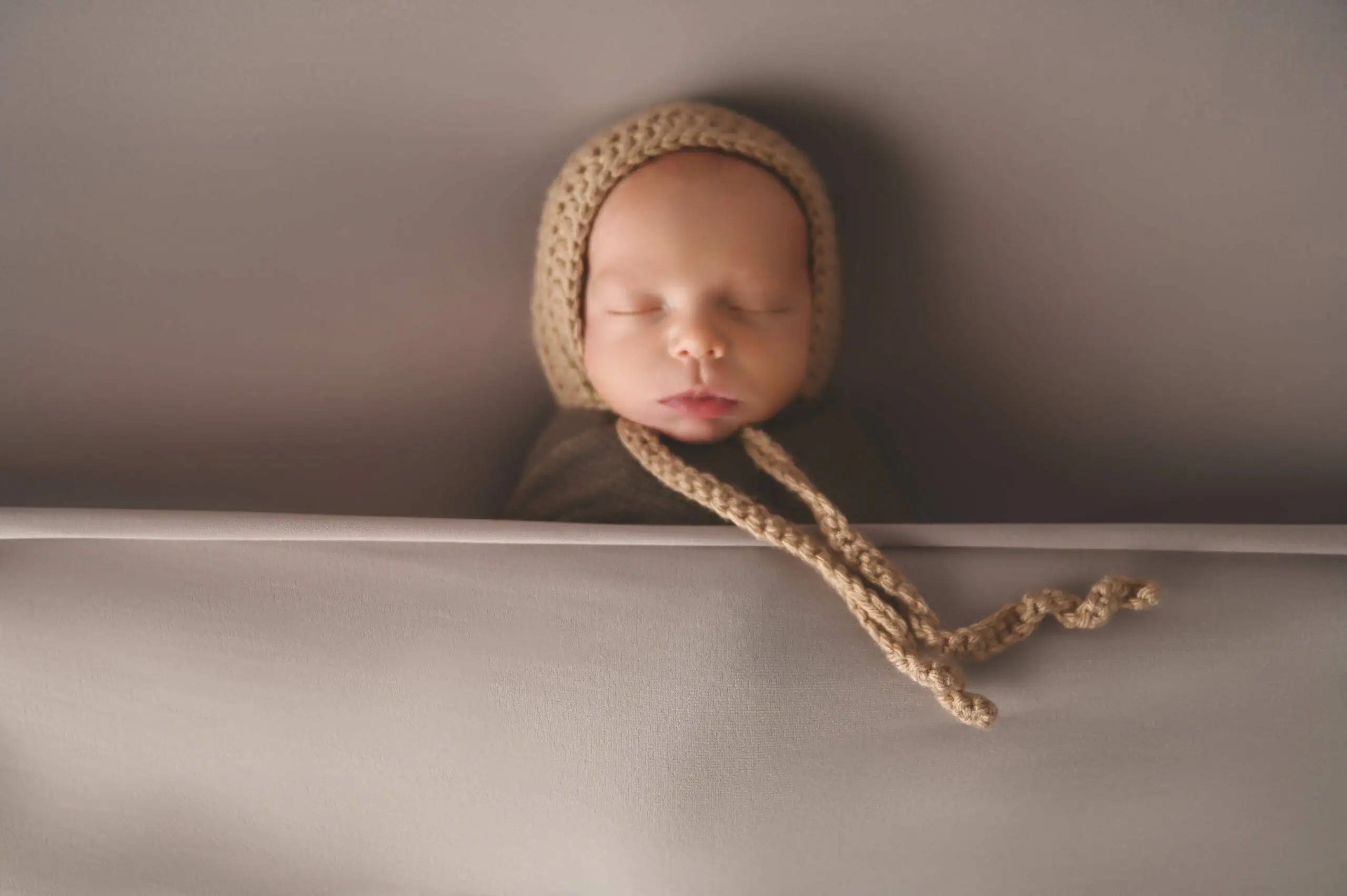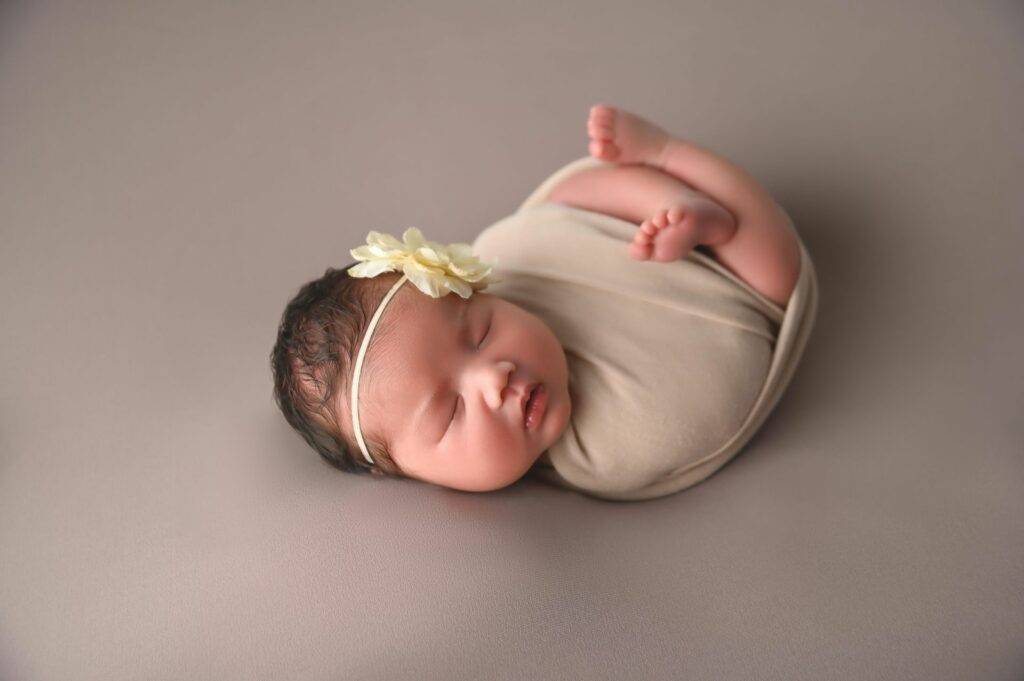 When should I schedule my newborn session?
Before your baby is born! It is so important to plan ahead. Capturing your newborn within the first two weeks of life, while they are still sleepy and curled up, can make all the difference in your newborn portraits. The studio schedule fills up fast so please call to schedule your newborn appointment before your baby is born.
Since we never really know when your little one will arrive, we put the studio on retainer.  To do this, you would complete the required paperwork and pay the retainer fee.  Completing this step places the studio on retainer until your baby is born.  When your baby is born, you would contact the studio within 48 hours to schedule the newborn session.  If your baby comes early or if your baby is already born, we always to do our best to accommodate newborns into our schedule. 
How old should my newborn be for a newborn session?
Newborn babies photograph best between 5-14 days old. At this point, they are still very sleepy and like to curl up as if they were still in the womb. The newborn session can take between 2 to 3 hours, with most lasting around 2 hours.  This leaves plenty of time for feedings, diaper changes, and breaks for mommy and baby.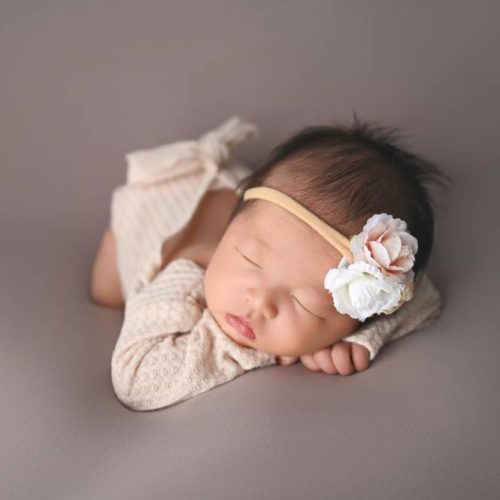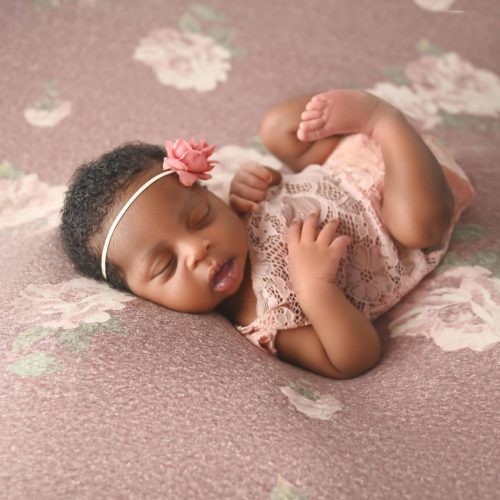 What should my baby wear?
I love to photograph newborns swaddled in blankets with lots of texture and snuggled up tight in buckets and baskets, I recommend that you bring diaper covers for baby (we have a supply if you don't own one) and plenty of diapers and wipes. We do have diapers, wipes, lotions, and sanitizing wipes on hand for you at our changing station. All newborn sessions include access to our extensive supply of newborn hats, bows, headbands, blankets and props, which are sourced from the finest local and international suppliers. I encourage my clients to bring special personal items, which make the session and images especially meaningful. Any props or personal items should be discussed with the studio to ensure safety of the prop meets studio standards.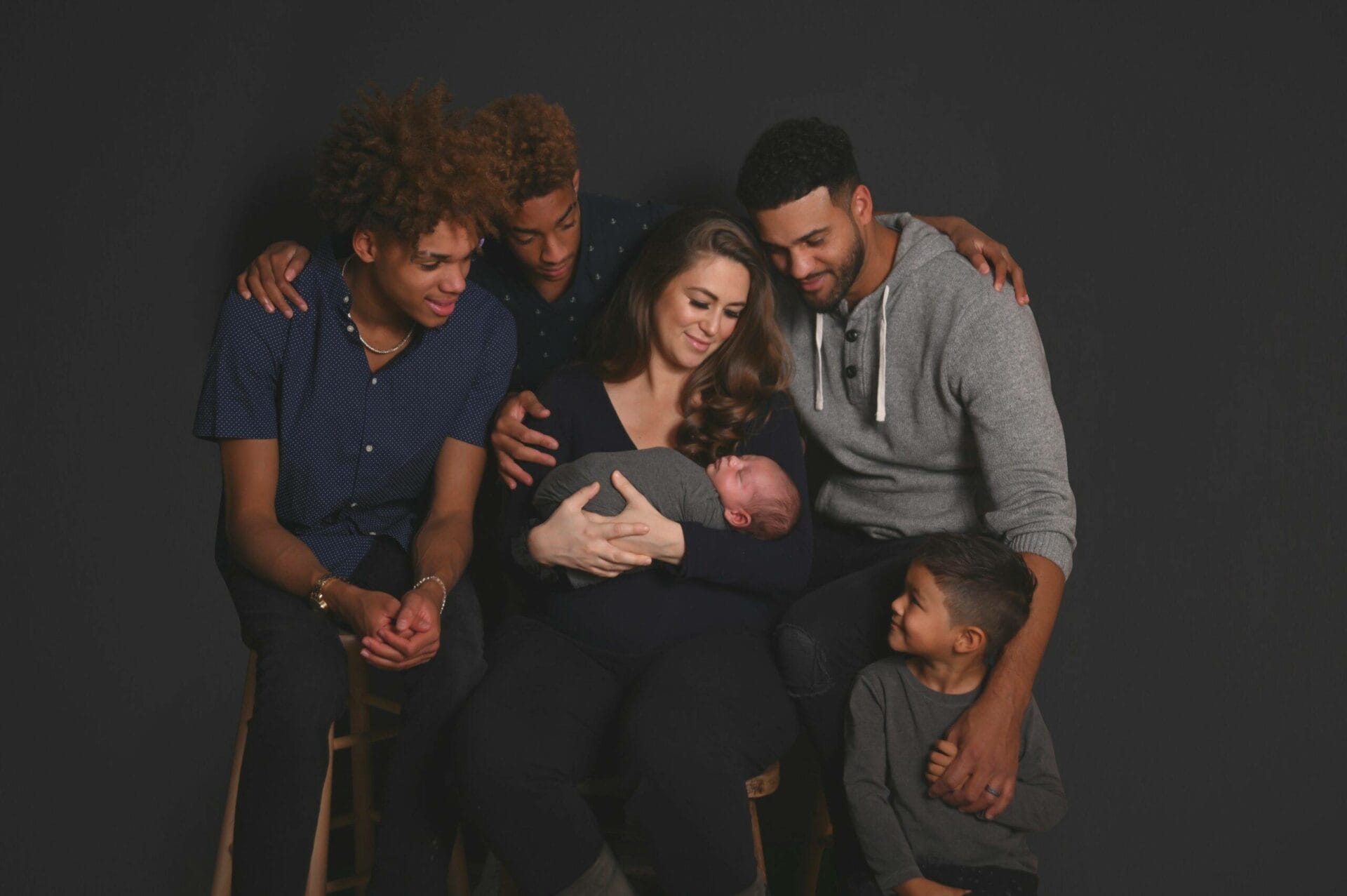 What should we wear for family portraits?
When choosing outfits for your newborn family portraits, it is important to consider the following:
Comfort. You will be spending a lot of time sitting and standing, so you want to be comfortable in what you are wearing.
Color. Choose colors that coordinate well together and that will complement the color of your baby's skin. Think pastels or soft colors, you don;t want bold or bright colors to overshadow the softness of baby.  
Texture. Avoid wearing anything too bulky or too sheer, as it will show up in the photos.
Here are a few specific outfit ideas:
Mom: A dress or skirt and top in a solid color or a light pattern is a good option. You can also wear leggings or jeans and a top.
Dad: A button-down shirt and pants or shorts is a good option. You can also wear a t-shirt and jeans.
Siblings: Matching outfits are a cute option, but they are not necessary and usually not what I would recomend.  For sibling photos, I usually wrap baby in a cute wrap so you want to have soft colors for the siblings as well. Avoid logos, characters and bold patterns as they will distract in the photo. 
If you are still unsure about what to wear, you can always ask me and I will help guide you.  I do provide free consulting before your session, so make sure to take advantage of my help!.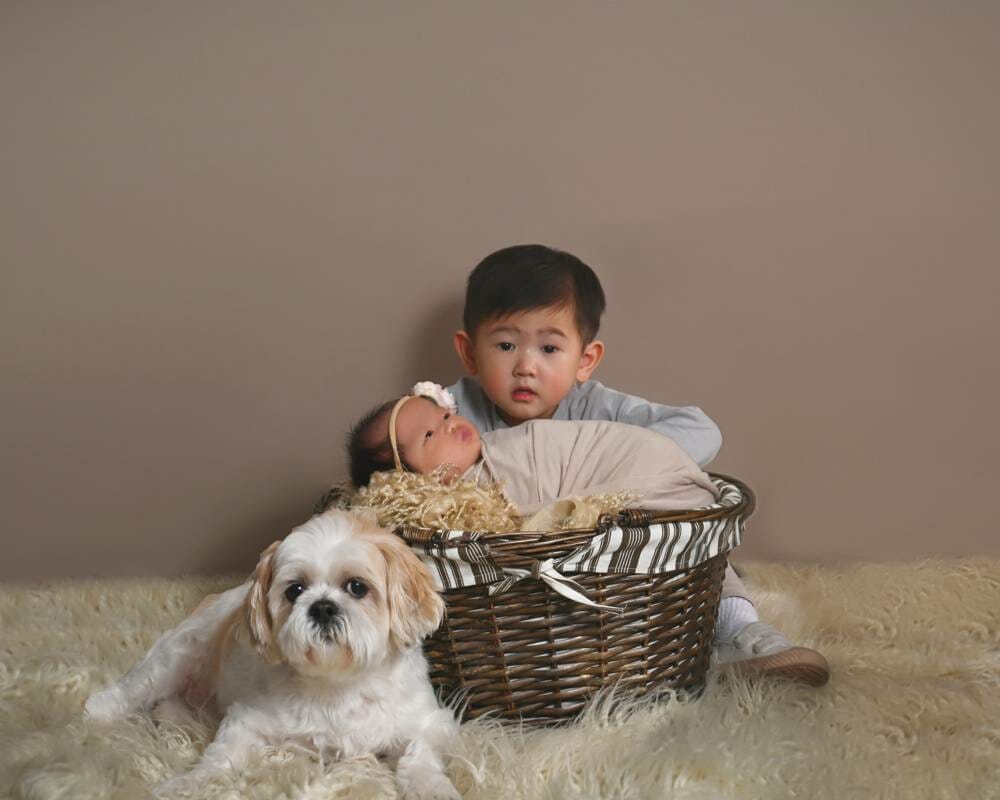 How should I prepare?
Try to keep baby up for 2-3 hours prior to the session if possible so she/he will sleep better for posing.  Awake babies can be difficult to pose and will usually want to spend the session eating. If possible, avoid feeding baby right before leaving the house. We want him/her to start a sleep cycle once the session begins, not before. There will be time to feed baby upon your arrival. This way baby should sleep for a longer interval. 
Upon arrival, baby can be nursed or bottle fed until full and soothed to sleep. If baby must be fed before your arrival, try to give only a light feeding. If you are pumping or supplementing, bringing a full extra bottle can be extremely handy as newborns will eat a lot more than usual during the session. 
Sleepy babies photograph perfectly.  Arrive with baby in a onsie that is easy to take off. When you arrive you will be asked to undress and swaddle your baby before the feeding so as to not disturb them by undressing them afterwards. If needed, we take several breaks for feeding your baby during the session to ensure that your baby is happy and has a full tummy. We typically start with swaddles wrap poses first and get through several poses. 
 Once we unwrap baby, we will then be able to see if we need another feeding to soothe baby to transition into non wrapped posted. We ask that you not be too concerned with scheduled feedings during the session and that you feed your baby on demand (or when they get a bit fussy) to ensure their comfort and a smooth session.  
What are your prices?
You can find out about all of our pricing here: Newborn Pricing
I have a question that I dont see listed here
Email me 
here 
or give me a call at the studio at 651-273-0905 and I will be able to help answer all your questions!