Excited about the birth of your newborn? And you can't wait to have some cute photoshoot with them? Well! You're not alone in this because every new mom is always excited, and with the rise in newborn photography, you wouldn't want your cute little one to be left out. But amid all your excitement, don't forget your baby's safety should come first.
How can you ensure safety during the photo session? This post will let you in on a few steps you need to take to ensure your baby is safe and still get the cutest pictures.
Never leave your baby's side- It is vital to be around your baby during the photo session because your baby might kick his way down to the floor. During my photo sessions, I will always be by the baby and have a spotter to help during the more difficult poses. It is very important to have someone by the baby's side at all times, in case the baby begins to fuss around.
Be careful with the baby- Babies are very delicate, and so are their limbs and skin. While trying to keep your baby in that perfect position, make sure they are comfortable and be careful how you hold them or turn them around, so you don't hurt them in the process. Therefore, you need a photographer with a proven track record.
Choose baby's outfit and props wisely- While you are very excited and busy getting ready for your baby's shoot, don't forget that your baby needs to be comfortable in that unique outfit you want your baby to wear. Let the outfit be big enough to fit your baby and make sure they are comfortable in it. Use things like a soft blanket or a basket to place your baby, so your little one can be comfortable.
Be happy- when you are happy, your baby will also be happy. Amid all the preparation stress, combined with pressure from childbearing, don't let it overwhelm you. Stay happy, feed your baby properly, and the photoshoot will be safe and perfect.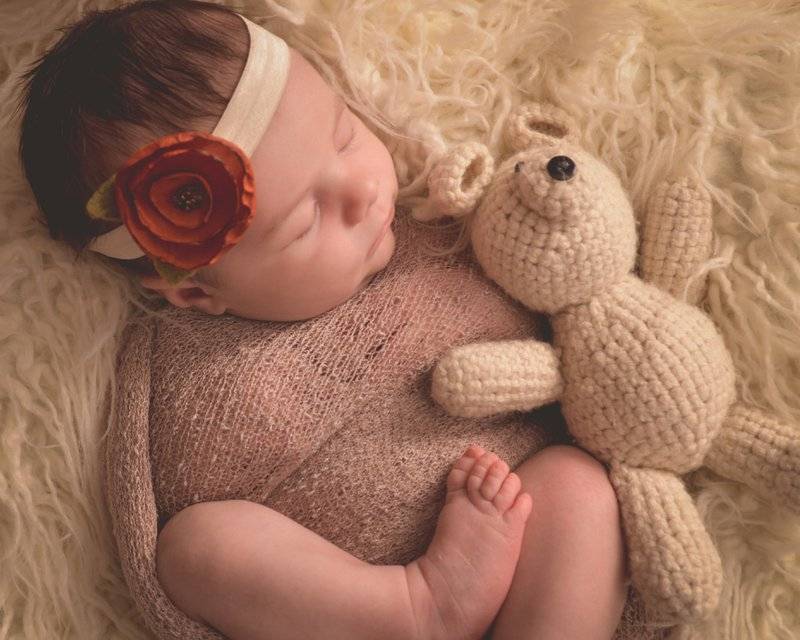 Photo sessions when done safely and guided by an expert at newborn photography, can prove so rewarding! We do know that as a new mom, you would want your newborn's photographs to be perfect, and you will want your baby to be safe all through the session. With the few steps above and your photographer's instruction, your baby is sure to be safe throughout the entire photo session.
Do you have any questions about your baby's safety and our processes? Why don't you ask Giliane at by reaching out to her here: Contact Giliane
Would you like to schedule your own adorable newborn session? Click here to find out how to contact us to book your own newborn session.