Sometimes it isn't always feasible to do activities with your child outside, due to the weather, allergies, or illness. You may also be having money problems so sometimes doing fun activities can be hard. Listed below is a list of cheap indoor activities that you and your child can take part in.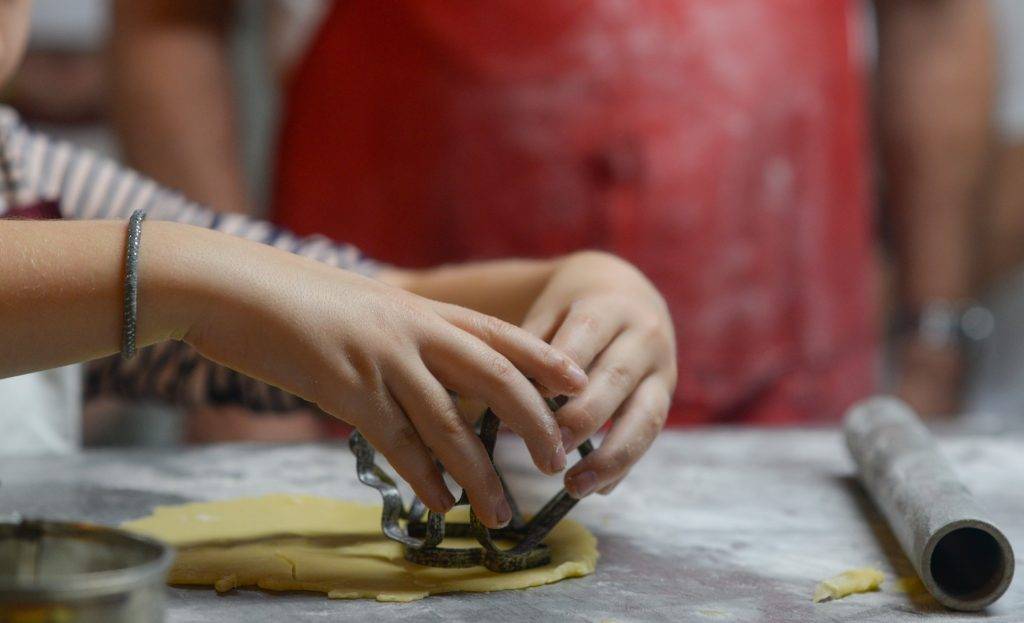 1. Cook and bake with your child.
Kids love to have the opportunity to do things with you. Helping in the kitchen is a great option to consider when looking for some cheap activities to do. Making pie crusts, pizza, and biscuits can be some of the most fun things for kids, because they enjoy the feeling of the squeezing of dough through their fingers.
2. Make roads for toy cars using colored tape on floors.
This activity will keep your child busy by playing with their toy cars on the makeshift road you built for them. It will keep them busy for hours and is a very cheap entertainment idea that takes little time in making.
3. Have fun with arts and crafts.
For many kids, finger painting and coloring is a great activity to do to fill their time. It can obviously be messy so ensure that if painting, you put some old newspaper down on your table to prevent messes and any hassle.
4. Play some board games.
This is especially cheap if you already own some board games to play. This type of activity can be a lot of fun and is a great opportunity to bond with your child.
5. Transform an old box into a slide.
If you have a set of stairs and a big enough box, simply take the box apart and lay it flat on the set of stairs. This will act as a fun slide for your child to slide down on and is a very cheap alternative to purchasing a playground. Be sure though, that if you do decide to make this type of a slide, you're careful that no one gets hurt. Ensure that there isn't anything your child can bump into on the way down or any other dangers that could be looming.
6. Make some tie-dyed t-shirts.
This activity can be cheap if you have any plain t-shirts that you aren't wearing. All that you may need to buy is the dye for the shirts. This activity is a fun thing to do with each other and is something that, once the shirt is dry, can be worn together.
7. Make a fort.
Drape some blankets and pillows over some chairs in the living room and make a fort. Then have a picnic lunch inside your fort.
Sometimes Mother Nature has different plans for us, so having some fun things to do indoors is a bonus. It's an even bigger bonus when the things you do inside are fun, cheap, and offer you the opportunity to bond with your loved ones. These activities can provide hours of creative entertainment for even the tightest of family budgets.