The fall season is here, and it's time to come up with new photo ideas to capture this precious opportunity before the holidays come around. This blog details how to prepare for a lovely autumn family photo shoot with the help of Giliane E Mansfeldt Photography, providing advice on coordinating outfits, and arranging the shoot outdoors. The tips will ensure that you get those perfect autumn shots and give you all the pointers that you need this fall!
Preparing for your shoot:
1. Talk to your family about what to expect. Discuss clothing choices and any props you might want to use. You might even want to have a few options for each person so everyone feels comfortable.
2. Choose a location that means something to your family. Maybe it's where you spent last Thanksgiving or the place your kids always run to when they see a rainbow.
3. Consider the time of day. The light can make such a difference in how your photos turn out. If you're open to shooting at different times, try a few different times of day to see what works best for you.
4. Get everyone on the same page with hair and makeup. Decide if you want everyone to go natural or if you prefer a more polished look.
5. Relax and have fun! This is supposed to be a fun experience for everyone involved. Let go of any perfectionism and just enjoy the moment.
Tips for selecting the best location
When it comes to family photos, the location is just as important as the outfits. Here are some tips for choosing the best location for your fall family photo shoot:
1. Look for fall colors. The leaves changing color is one of the best things about fall, so make sure to find a location that has plenty of pretty fall foliage.
2. Avoid crowded places. You want your family to be the focus of the photo, so steer clear of locations that will be too crowded and busy.
3. Pick a place with meaning. A place that holds special meaning for your family will make your photos all the more special. It could be somewhere you've always loved, or somewhere you went on a special trip together.
4. Consider the weather. Fall weather can be tricky, so make sure to pick a location that will be comfortable no matter what the weather is like on shoot day. An indoor location is always a good option if you're unsure about the weather.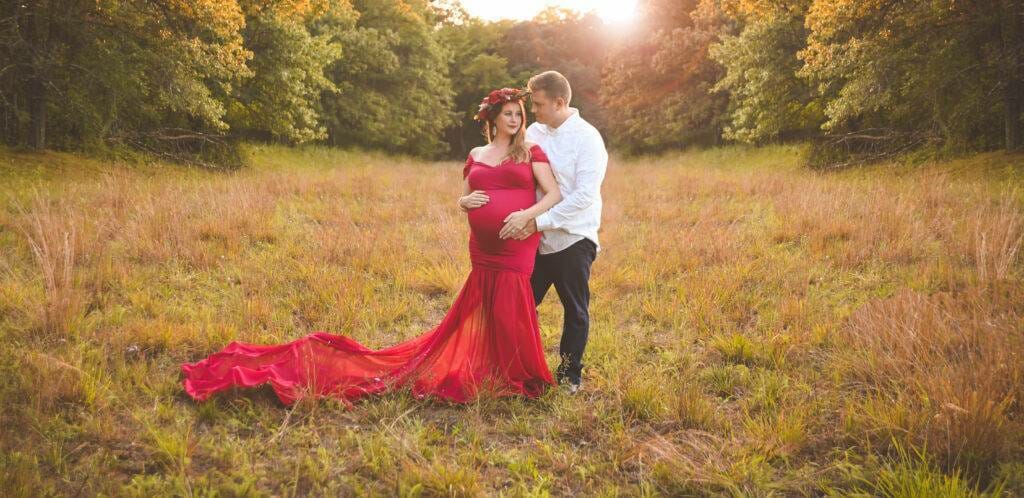 Best time of day to take photos
The best time of day to take photos outdoors is early in the morning or late in the evening, when the sun is low in the sky and the lighting is more muted and flattering. If you're taking photos indoors, try to avoid shooting during the middle of the day when the light is harshest.
Dress code for family photo shoots
Fall is the perfect time to schedule a family photo shoot. The leaves are changing colors and the weather is cooling down, making it the perfect time to get some great shots of your loved ones. But what should you wear for your family photo shoot? Here are some tips to help you choose the perfect outfits for your fall family photo shoot.
First, consider the colors of the leaves and the overall feel of fall when choosing your clothes. Opt for warm tones like brown, red, and orange. These colors will complement the natural beauty of the season and make your photos pop. You can also consider plaids and other patterns that are common in fall fashion.
Next, think about layers. The cool weather of fall is a great opportunity to layer clothing to create a unique look. Consider cardigans, scarves, and hats to add some dimension to your photos.
Finally, don't forget about accessories. Fall is a great time to break out those chunky statement necklaces or fun patterned socks. Your accessories can really help make your photos stand out.
The importance of natural daylight
When it comes to family photography, one of the most important things to keep in mind is the importance of natural daylight. Shooting in natural light will help to make your photos look their best, and it will also help to avoid any harsh shadows that can sometimes occur when using artificial light sources. If possible, try to shoot during the golden hour – the time just after sunrise or just before sunset – for the most beautiful light.
No matter the weather, there are multiple ways to keep you and your group happy
It's inevitable, cold weather will creep upon us, after all, we are in Minnesota. So what happens if the temperature is set to take a nose dive during your family photo shoot this fall? Here are some tips to stay comfortable and get great photos no matter the temperature!
1. Dress for the weather- Make sure everyone in the group is dressed for the current temperature and forecasted weather. Layers are key for chilly morning or evening shoots!
2. Bring Warm Drinks – I am a fan of having warm apple cider ready to go to give me a quick warm-up. I like to take breaks and let families warm up with hot cocoa, tea, coffee or apple cidier. Bring it along in a thermos and you'll be set for those chilly temps.
3. Bring additional props- If you have little ones in the group, bringing along some toys or snacks can help keep them happy and cooperative during the photo shoot.
4. Bring Big Fluffy BLanekts – these work great to wrap kids in while we aer walking to the next location. If you bring along a cute enough blanket, it can work great for an adorable snuggling photo.
5. Take breaks as needed- If anyone in the group starts to feel uncomfortable or too cold, take a break to warm up and relax for a few minutes. Then, you can resume the photo shoot when everyone is ready.
By following these tips, you can ensure that everyone in your group will have a comfortable and enjoyable experience during your family photo shoot this fall!
Which poses are the most flattering?
When it comes to taking family photos, there are a few tried and true poses that always seem to result in the most flattering images. Here are a few of our favorites:
1. The Classic Portrait Pose – Have everyone stand in a row, with the tallest person in the back and the shortest in front. This creates a classic look that is perfect for holiday cards or framing.
2. The Candid Shot – While posed shots are nice, sometimes the best images are the ones that capture your family in candid moments. Ask everyone to interact with each other while you snap away!
3. The Silly Shot – Don't be afraid to get creative and have some fun with your family photo shoot! See if you can get everyone to make silly faces or strike humorous poses. These shots always make for the best laughs later on.
We hope these tips have inspired you to get out and take some beautiful family photos this fall. Fall is such a gorgeous time of year and the colors make for stunning photographs. Get creative with your poses, location, and props to make your family photo shoot truly unique. And don't forget to have fun!