Planning for a baby can be one of the most exciting—and overwhelming—times in your life. Whether you are expecting your first baby, or you have a second or third on the way, there's a lot to consider. From the big decisions like bedding and colors to the little details like diapers and bottles, it can be hard to know what is worth spending money on and which items are a waste. Of course, there's always some trial and error, so take this list as a starting point for your registry and feel free to add anything that you find useful. The ultimate guide to buying everything you need!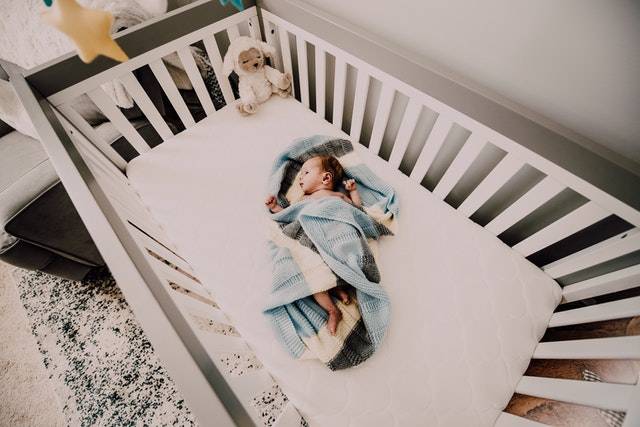 Bedding and Room Decor
Bedding and room decor are two things you'll want to consider when registering for your little one. Though it's not the most exciting purchase, the safest thing to do is to purchase a crib mattress that meets current safety standards (you can find these by looking for a certification label). You should also consider bedding, duvet covers, sheets, etc. as well as room decor like wall art and curtains.
What you choose will depend on your style preferences and budget. If you're going for something neutral, then look for pieces in white or black and light colored fabrics. They tend to be gender neutral and versatile enough that they can be used with any future children you might have too! If you're going for a more "traditional" nursery theme, then consider color schemes like pink and blue or green and yellow. Still not sure what bedding or wall art to get? Head over to Etsy! There are tons of options from established designers who will make anything custom just for you!
Cribs, bassinets, and co-sleepers
Cribs, bassinets, and co-sleepers are the three most important pieces of furniture you need when it comes to a baby's bedroom. You will want to make sure to measure the space and choose a crib that fits the room. If space is tight, you can always go for a mini or convertible crib. For those who live in colder climates, you may also want to invest in a bassinet or co-sleeper if your nursery is upstairs or doesn't have heat. These items are smaller versions of cribs and typically attach to an adult bed so your little one can sleep next to you.  Crib sheets are also something that should be on every registry as they come in handy with spit up, diaper leaks, and drool accidents!
Mattresses
One of the most important items on your registry is a mattress. These were the first purchase we made and they were one of the best purchases we made! We got ours from Ikea and it was perfect. The only downside to our bedroom right now is that there are no dressers so we have to store our clothes in a chest at the foot of the bed.
Sheets
This is probably going to be the most expensive item on your registry. However, it's worth spending a bit more money for quality since you'll be using these sheets for years. Pick sheets that are not only soft and comfortable but also durable and easy to clean.  For the nursery, you may want to consider getting two sets for each size of crib mattress that you plan on using.  These sheets can also be used in a toddler's room, so if you're expecting twins or you have a growing family, this might be a good idea as well.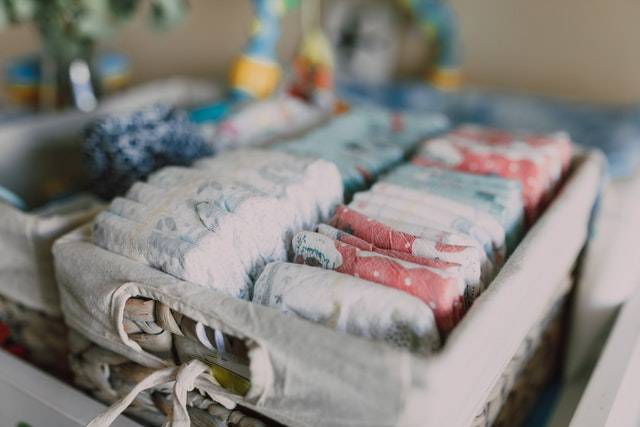 Diapers, Wipes, and Changing Supplies
Diapers, wipes, and changing supplies are a must-have for any new parent.
Diapers: Diapers will be your baby's best friend during the first few months of their life, as they grow and go through several sizes a day. Some parents prefer to buy diapers in bulk or subscribe to an ongoing diaper delivery service. You could also choose to use cloth or hybrid diapers. Whatever you choose, having plenty of diapers on hand is essential for the first few weeks of life. The average baby goes through 8-12 diapers a day in the first month, so buy at least one box for every 2 days that you will be away from home.
Wipes: Wipes will come in handy for everything from wiping faces to cleaning up messes to even wiping down high chairs between feedings. Stock up on baby wipes because they are inexpensive and come in smaller packages so you can put them anywhere around your house—in the bathroom next to the changing table, beside a feeding chair, near your couch where baby likes to nap—and they won't take up too much space.
Changing supplies: Changing supplies include lotion, ointment (such as petroleum jelly), safety pins, diaper rash cream (such as Desitin), cotton balls or swabs (for cleaning ears), and other necessary items like peroxide (to clean up minor boo boos). Changing supplies should be available at all times and readily accessible since you never know when you'll need them
Diaper Creams and Ointments
Diapers are the most essential item on your baby registry. Diapers will make up about one-third of your total spending for a new baby. There are different brands and styles, so you may want to try a few to see what's comfortable for you.
Diaper creams are also something you'll need–you'll need to apply them after every diaper change. It's important to find a cream that doesn't irritate your baby's skin. Some ones that work well are A+D Original Ointment, Boudreaux's Butt Paste, and Desitin Maximum Strength Cream. Ointments work well when your baby has a diaper rash because they provide an extra layer of protection against wetness and bacteria. They also provide added relief from irritation and help the healing process by forming an occlusive barrier on the skin that allows it to heal more quickly.
If your child is prone to diaper rashes, you might want to get some Desitin Ultra Protection Cream, which is specially designed for children with sensitive skin who have frequent issues with diaper rash–especially in the winter months when there is less air circulation in their clothes.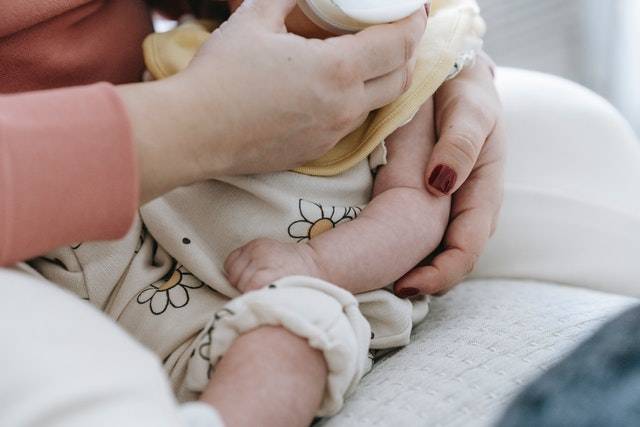 Feeding Your Baby
Many parents don't know what to buy when it comes to feeding their baby, so here is a list of some things you should include on your registry:
– A high chair – Bottle warmer – Bottles (formula or breast milk)
– Teethers and toys – Pacifiers
– Feeding spoons – Sippy cups
– Bottles brushes
– Dishwasher basket for bottle parts
Bottles and breast pumps
Bottles: My good friend found that Dr. Brown's bottles were the best for their son, as they are easy to clean and don't leak. (Note: If you run out of bottles, you can use most baby food jars.)
Breast pumps: My good friend used a hand-held pump from Lansinoh and found that it worked well for them. A breast pump is really only necessary if you plan on using formula or pumping regularly.
Clothes to feed in (onesies)
The little ones need clothes too! In the beginning, you'll feed your baby in a onesies. These are an essential, so be sure to register for at least a few before they are born.
Necessities for Baby's First Year
If you're expecting a little one, you'll want to start your registry as soon as possible. If you wait too long, it's likely that stores will be out of some items or the prices will rise.
Start by getting a crib or bassinet. You'll need these for when the baby is first born and while they are sleeping in their own room, but don't worry about picking one before the arrival! Most babies will inherit their parents' bedding and furniture when they are older.
Next, think about all the other necessities that come with a new baby: clothes, diapers, car seats, strollers, monitors (video or audio), pacifiers. Buying these items new can be costly because there are so many different brands and versions on the market to choose from. When you sign up for a store-brand credit card offer like Amazon Prime Card that offers 5 percent back on diapers and wipes purchases, you can get great deals on some of these items without sacrificing quality just because it's not hardwired into your budget.
You might also want to consider purchasing used items from sites like Craigslist or eBay if you want to save money. This is especially true for big ticket items like strollers; since most people only use them for a year or two at most, it might make sense to buy them used instead of new. Additionally, buying second-hand products ensures that you know what condition they're in before purchase–you're not gambling with something expensive