Over the 20+ years that I have been a professional newborn photographer, I have seen many fads and techniques come and go but one question that keeps being raised is 'Is newborn photography safe?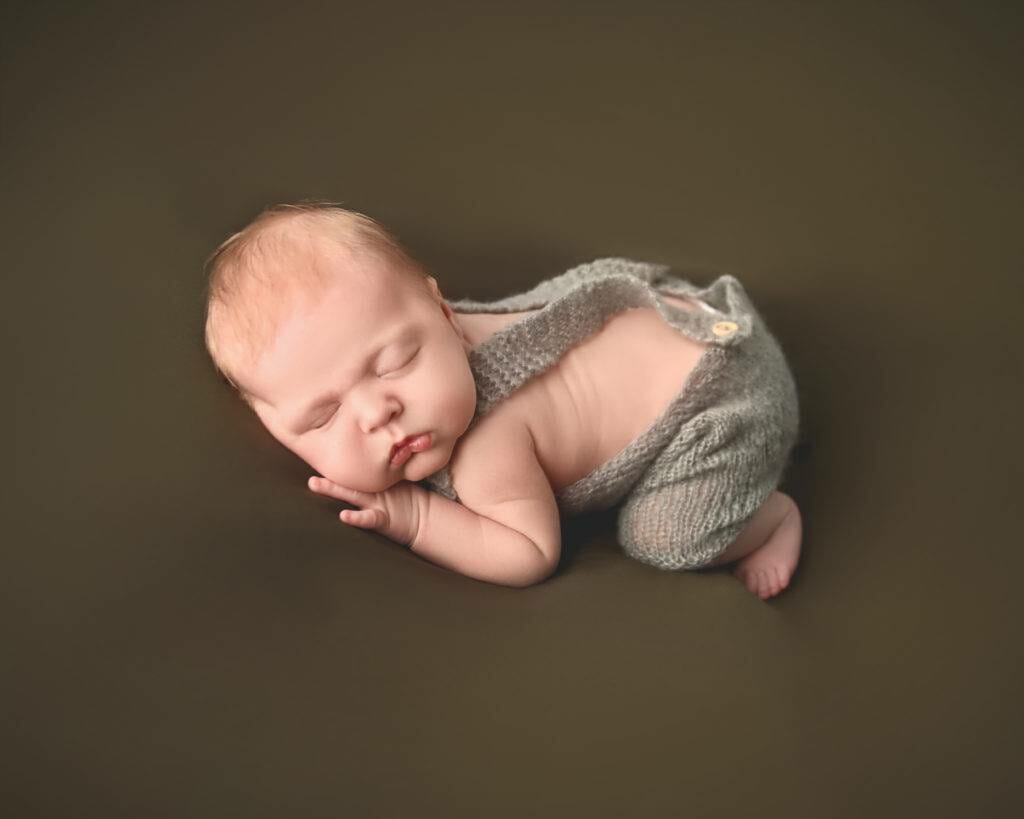 Safety in Newborn Photography
When I undertook my training to be able to offer newborn photography, safety was a huge part of the curriculum. Safety plays a part during sessions and it's a reason you should definitely book an experienced or well-trained photographer for your newborn photoshoot. I'll take you through some of the safety aspects I have to consider when you bring your little one to me for their portraits.
Safe Newborn Posing
Even with the most natural posing during a newborn photoshoot, I am constantly aware and am checking your baby's temperature and skin color.  My studio has to be very warm to keep your baby sleepy and settled without their clothes so it's important we keep an eye on your baby.
For certain poses, I may ask you to 'spot' your baby.  This might include keeping a hand on them at all times or staying very close to them depending on the shot.  Often, the final portraits I produce are the result of two, or even three, images being merged together in photoshop.  This ensures your baby is completely safe at all times.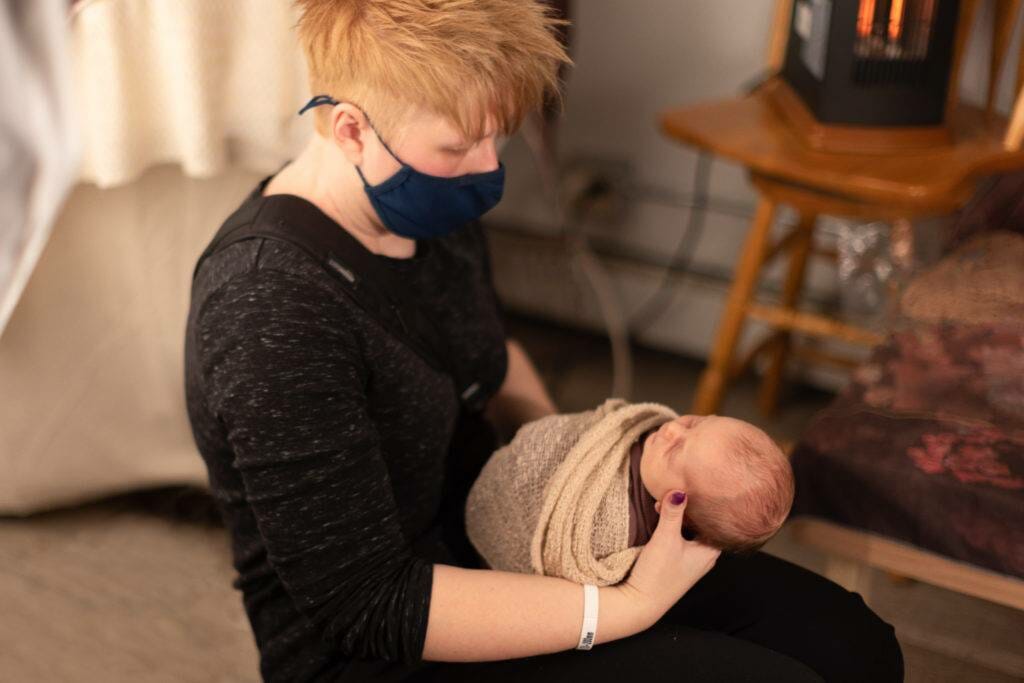 Prop Safety for Newborn Photography
When I use wraps during the session, I'm keeping an eye on your baby – we don't want them wrapped to tightly or for them too get too warm.  I'll be looking out for their fingers and toes to stay nice and pink as an indicator that they are comfortable and safe.
When I use blankets and wraps, it's easy for threads to become loose.  I keep a close eye on this to make sure that any loose threads don't become entangled in your baby's hands or feet.  I also check this before you dress your baby before you leave.
Safety in My Portrait Studio
As well as working closely with your newborn, I have to consider all aspects of safety while you are in my studio.  For this reason I don't use synthetic air fresheners and don't allow hot drinks in the area where I work. 
I also don't use tall ladders to get overhead shots, instead investing in the correct lens to allow me to get the perfect image safely.
I check for trip hazards and ensure that all the props, blankets and wraps that have been used in a session are washed and sanitised before being used again in another session.
All of my lighting and equipment is perfectly safe to use around newborns and young families and my electrical equipment is PAT tested annually.
Newborn Photography is Perfectly Safe
I hope this article has helped you to understand that newborn portrait photography is perfectly safe if you choose a professional and experienced newborn photographer.  If you'd like to see footage of me working or what goes into setting up your session you can see more on my social media here.