Your wedding day is a special occasion that deserves the perfect backdrop to create lifelong memories. In Minnesota, the changing seasons offer distinct beauty and atmosphere, providing you with a range of options for your dream wedding. In this blog post, we will explore the pros and cons of each season to help you choose the ideal time of year for your Minnesota wedding. Whether you envision a blooming spring, a sun-drenched summer, a vibrant autumn, or a cozy winter celebration, we have you covered with suggestions for picturesque locations. Let's dive in!.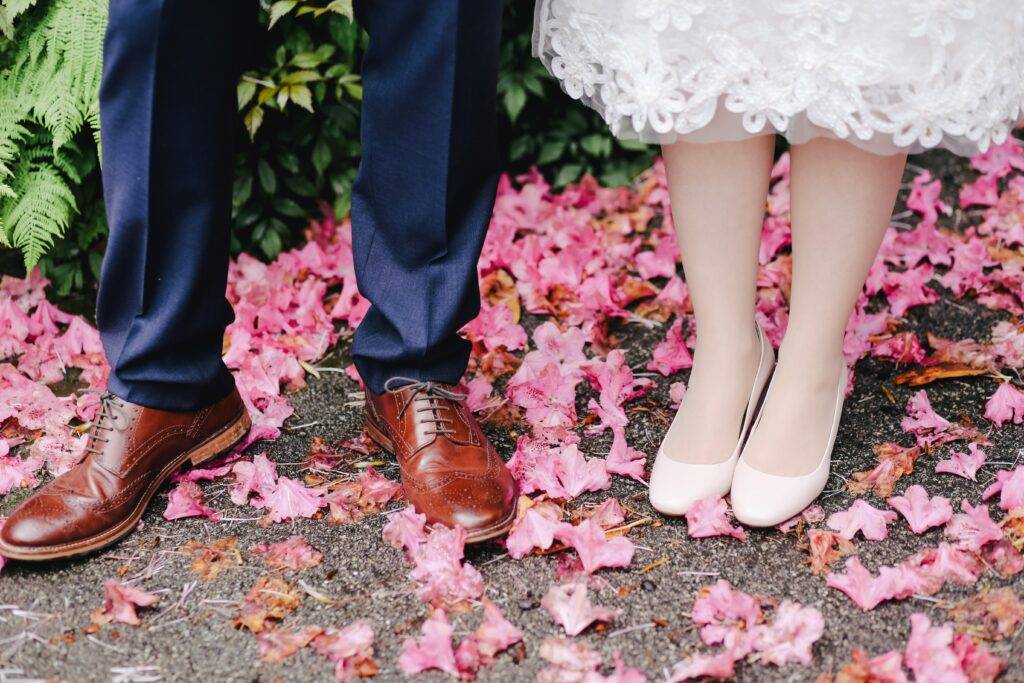 Embracing the Beauty of Spring:
Spring in Minnesota is a season of renewal and blooming landscapes. As the snow melts away, nature awakens with bursts of vibrant colors and fresh scents, creating a picturesque backdrop for your wedding. The pros of a spring wedding are plentiful. Firstly, the surrounding beauty is unmatched, with blooming flowers and lush greenery providing a vibrant and enchanting atmosphere. Imagine exchanging vows surrounded by the delicate petals of tulips, daffodils, and cherry blossoms, adding a touch of elegance and romance to your photographs.
Another advantage of a spring wedding is the mild weather. Minnesota's springtime temperatures are usually comfortable, allowing for outdoor ceremonies and receptions without the discomfort of extreme heat or cold. Your guests will appreciate the pleasant weather as they celebrate your special day. Additionally, choosing a spring wedding may offer budget-friendly options, as this season is considered an off-peak time for weddings. You may find more availability and potentially more affordable rates for venues and wedding vendors, making it easier to bring your dream wedding to life.
When it comes to choosing a location for your spring wedding in Minnesota, we have two enchanting suggestions. The first is the Minneapolis Sculpture Garden. This unique venue features stunning sculptures and beautifully manicured gardens, providing a blend of artistry and natural beauty for your celebration. Imagine saying "I do" with the iconic "Spoonbridge and Cherry" sculpture as your backdrop. The second recommendation is the Como Park Conservatory. This botanical oasis showcases a vast array of plants and flowers, creating a breathtaking setting for your springtime nuptials. The vibrant colors and fragrant blooms will add an extra touch of magic to your wedding day.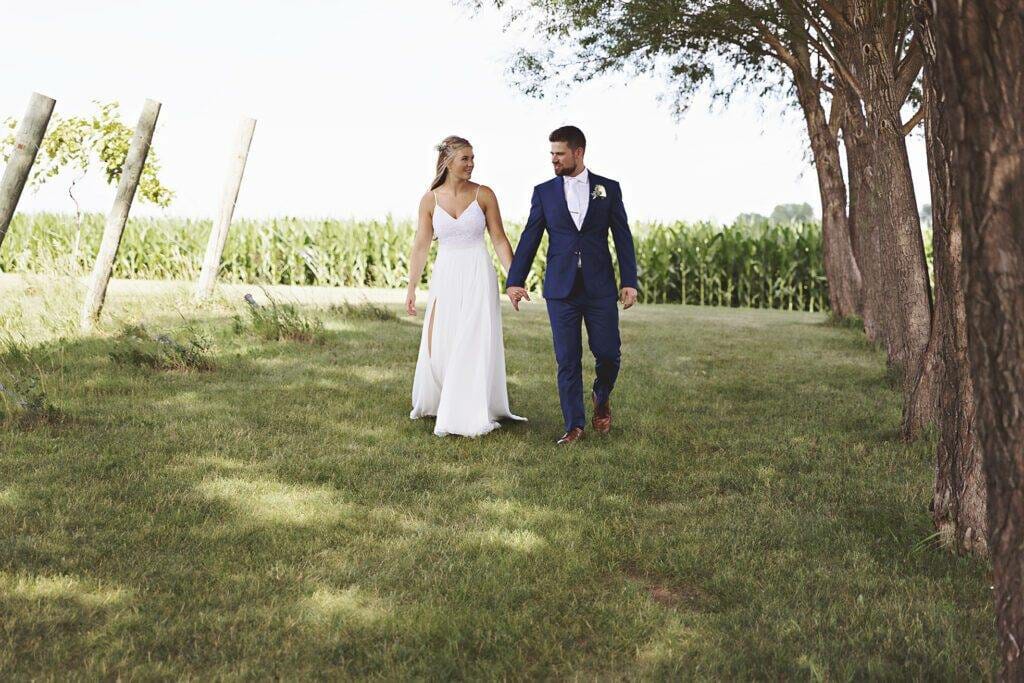 Basking in the Warmth of Summer:
Minnesota summers are a time of warmth, sunshine, and joyous celebrations. With longer daylight hours and an array of outdoor venue options, this season offers incredible possibilities for your wedding day. Let's explore the pros and cons of a summer wedding in the Land of 10,000 Lakes.
One of the major advantages of a summer wedding is the extended daylight. The longer days provide ample time for your ceremony, reception, and capturing stunning photographs throughout the day. Sun-kissed portraits by the lakeside or in a picturesque garden can create unforgettable memories. Moreover, the lively and festive atmosphere of summer weddings is contagious. Your guests will likely be in high spirits, ready to celebrate your love, and the vibrant energy will contribute to the overall joyous ambiance of your special day.
However, it's essential to consider the potential drawbacks of a summer wedding in Minnesota. Firstly, due to the popularity of summer weddings, venues and vendors may have higher demand and prices. It's advisable to book early to secure your desired location and ensure availability. Additionally, Minnesota summers can bring hot and humid weather. While the warmth is ideal for outdoor celebrations, it's important to provide shade and cooling options for your guests' comfort.
When it comes to selecting a location for your summer wedding in Minnesota, we recommend two breathtaking options. The first is the North Shore of Lake Superior. This picturesque setting offers stunning views of the vast lake, surrounded by lush forests and dramatic rocky cliffs. A wedding on the North Shore will provide a romantic and picturesque backdrop for your summer celebration. The second suggestion is the Minnesota Landscape Arboretum. With its extensive gardens, beautiful landscapes, and diverse settings, this venue offers a serene and natural ambiance for your wedding day. Imagine exchanging vows under a canopy of blooming flowers or celebrating with your loved ones in a charming garden setting.
While outdoor venues are often popular choices for summer weddings, it's essential to consider indoor options as well, especially if you prefer an air-conditioned setting or want to ensure a rainproof celebration. One fantastic indoor location for a summer wedding in Minnesota is the iconic Landmark Center in St. Paul.
The Landmark Center, a historic architectural gem, offers a stunning and versatile space that combines elegance with a touch of grandeur. Its beautiful interior features intricate details, high ceilings, and exquisite stained glass windows, creating a romantic and sophisticated atmosphere for your special day. The venue offers various event spaces, including the Cortile Atrium, Musser Cortile, and Courtroom 317, each with its unique character and charm.
Choosing the Landmark Center for your summer wedding allows you to enjoy the best of both worlds—the beauty of an indoor setting and the convenience of being located in the heart of downtown St. Paul. Your guests will appreciate the ease of access, ample parking options, and the opportunity to explore the vibrant city before or after the wedding.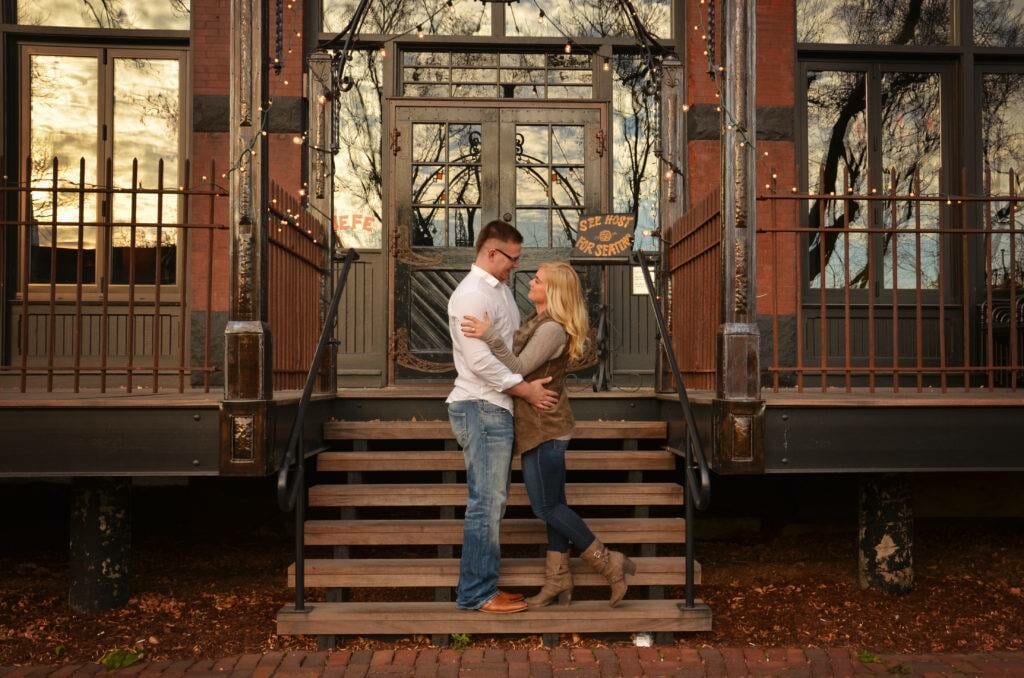 Embracing the Vibrant Colors of Autumn:
Fall in Minnesota is a season renowned for its breathtaking display of vibrant colors as the leaves transform into hues of red, orange, and gold. Opting for an autumn wedding allows you to incorporate the natural beauty of this season into your celebration. Let's explore the pros and cons of a fall wedding in Minnesota.
One of the major advantages of a fall wedding is the stunning backdrop that nature provides. The vibrant foliage creates a picturesque scene, offering endless possibilities for capturing breathtaking photographs. Imagine walking down the aisle surrounded by a canopy of colorful leaves or exchanging vows against a backdrop of scenic landscapes awash with fall hues. The rich and warm tones of autumn will add a touch of enchantment to your wedding day.
Furthermore, fall weddings often benefit from milder temperatures, making outdoor ceremonies and receptions comfortable for you and your guests. The crisp air of autumn evokes a cozy and romantic atmosphere, allowing you to incorporate warm blankets, bonfires, and seasonal elements into your wedding festivities. Additionally, fall is still considered an off-peak season for weddings, which means you may have more flexibility in terms of venue availability and potential cost savings.
When it comes to selecting a location for your fall wedding in Minnesota, we suggest two captivating options. The first is the North Loop neighborhood in Minneapolis. With its historic buildings, cobblestone streets, and charming parks, this area exudes a unique blend of urban elegance and autumnal charm. The vibrant colors of the surrounding trees and the rustic beauty of the cityscape will create a magical setting for your fall wedding. The second recommendation is the Afton State Park. Nestled along the St. Croix River, this picturesque park showcases the stunning beauty of Minnesota's fall foliage. With its wooded trails, scenic overlooks, and peaceful river views, Afton State Park provides a serene and enchanting backdrop for your autumn nuptials.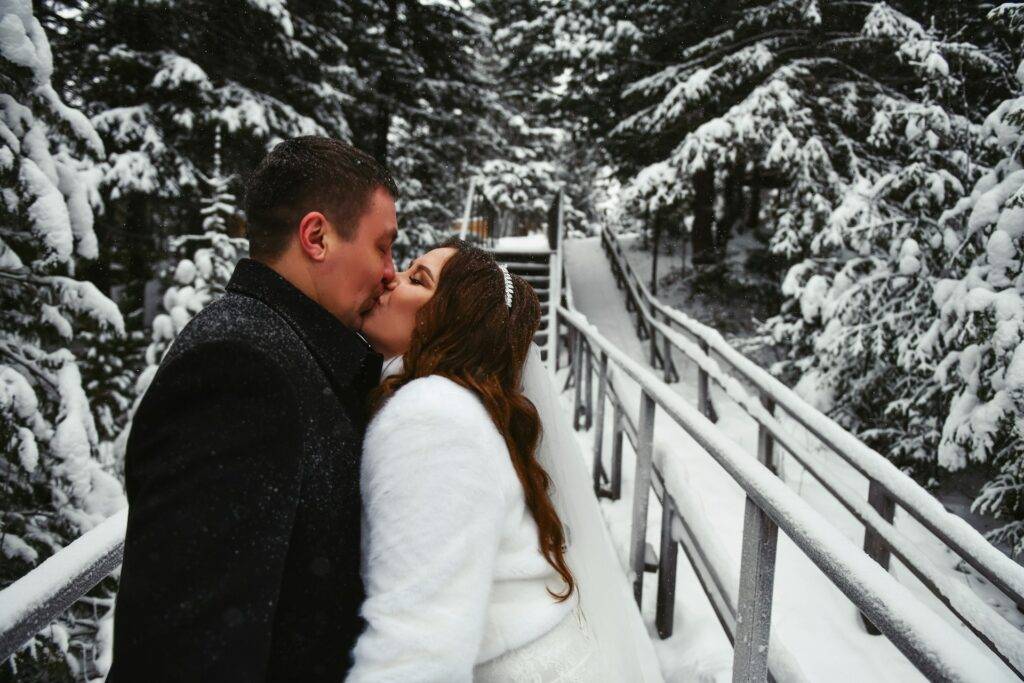 Embracing the Coziness of Winter:
Winter weddings in Minnesota offer a magical and cozy ambiance, making it a popular choice for couples who love the beauty of snow-covered landscapes and the warmth of indoor celebrations. Let's explore the pros and cons of a winter wedding in Minnesota.
One of the major advantages of a winter wedding is the unique beauty of a snowy wonderland. Imagine a picturesque scene where nature's white blanket transforms the landscape into a magical setting. Snow-covered trees, glistening icicles, and a crisp chill in the air create a romantic atmosphere that is truly unforgettable. Winter weddings provide the perfect opportunity to incorporate cozy elements such as fireplaces, warm blankets, and seasonal décor into your celebration, creating an intimate and enchanting experience for you and your guests.
Additionally, winter weddings often have a sense of exclusivity and intimacy, as they are less common than weddings held during other seasons. This allows for more availability and potentially more affordable rates for venues and wedding vendors. With fewer weddings taking place, you may have an easier time securing your desired location and receiving personalized attention from your chosen vendors.
However, it's important to consider the potential challenges that come with a winter wedding in Minnesota. Firstly, weather conditions can be unpredictable, with snowstorms and icy roads being a possibility. It's essential to have contingency plans in place and ensure that your guests can travel safely to your chosen venue. Additionally, the shorter daylight hours of winter mean that you may need to plan your schedule accordingly to make the most of the available natural light for photography.
When it comes to selecting a location for your winter wedding in Minnesota, we have two cozy and enchanting suggestions. The first is the historic St. Paul Hotel. This iconic landmark offers elegant ballrooms, classic architecture, and a warm and inviting atmosphere. The hotel's grandeur combined with the charm of winter will create a truly magical setting for your wedding day. The second recommendation is the Lutsen Mountains in the North Shore area. If you envision a winter wonderland wedding surrounded by snow-capped peaks and towering pines, this ski resort provides a stunning backdrop for a romantic and adventurous celebration.:
Choosing the perfect season for your Minnesota wedding requires thoughtful consideration of the pros and cons of each time of year. Spring brings vibrant blooms and mild temperatures, while summer offers long daylight hours and a festive atmosphere. Fall boasts stunning foliage and comfortable temperatures, while winter embraces the cozy charm of snow-covered landscapes. Each season has its unique allure, and your decision should align with your personal preferences, vision, and budget.
To capture the timeless moments of your Minnesota wedding, consider the professional wedding photography services at Giliane E Mansfeldt Photography. Our experienced team specializes in capturing the beauty, emotions, and details of your special day. Visit our website giliane-e-mansfeldtphotography.com/weddings to learn more about our portfolio and packages.
No matter which season you choose for your Minnesota wedding, embrace the beauty and uniqueness of the surroundings. Your wedding day will be a celebration of love and cherished memories, and the perfect season will provide the ideal backdrop for a truly unforgettable experience