There are many different types of maternity sessions a photographer can take on and there are many ways to include your partner or family member in some way, be it as an active or passive participant. In this post I will list the benefits you might find if you have your partner or family in your maternity photography session and several different ways they could be included.
-How to Use Your Baby Bump For Your Photo Shoot
Pregnancy is a special time in your life, so why not capture it with some beautiful maternity photos? Here are some tips on how to use your baby bump to your advantage for your maternity photo shoot:
1. Dress the part. Choose a flattering outfit that accentuates your baby bump. A flowing dress or skirt can be very flattering and make you feel beautiful.
2. Get creative with props. Use props such as a chair, stool, or pillow to help support your back and tummy during your shoot. This will help you stay comfortable while also getting some great shots.
3. Use natural light whenever possible. Taking pictures outdoors in natural light will give you the best results. If indoor shots are necessary, try to find a well-lit room with lots of windows.
4. Have fun with it! Don't take yourself too seriously during your shoot – have fun with it and enjoy this special time in your life!
Why a Maternity Photo Shoot Is Important?
A maternity photo shoot is an important way to document the changes your body goes through during pregnancy. It's a time to celebrate your body and the life you're creating.
Maternity photography can be a beautiful way to capture this time in your life. It can be a special bonding experience for you and your partner, and it's a great way to document your pregnancy journey.
There are many reasons why a maternity photo shoot is important.
Here are just a few:
1. To document the changes in your body: Pregnancy is an amazing time when your body changes in so many ways. Your belly grows, your breasts change, and your hormones go crazy! It's all part of the miracle of creating new life. A maternity photo shoot is a wonderful way to document these changes.
2. To celebrate your body: Pregnancy is often seen as a time when women need to cover up their bodies and be ashamed of their appearance. But it's also a time when you should be celebrating your body and all that it's capable of! A maternity photo shoot is a great opportunity to show off your pregnant belly and celebrate your beautiful body.
3. To bond with your partner: Pregnancy can be a difficult time for couples, as they adjust to the new changes in their relationship. A maternity photo shoot can be a special bonding experience for you and your partner, as you team up to create beautiful images together.
4. To document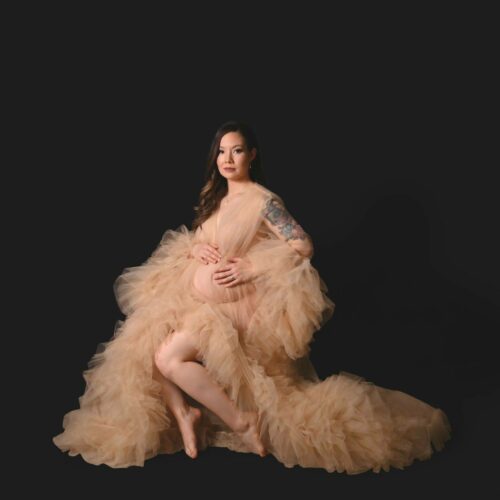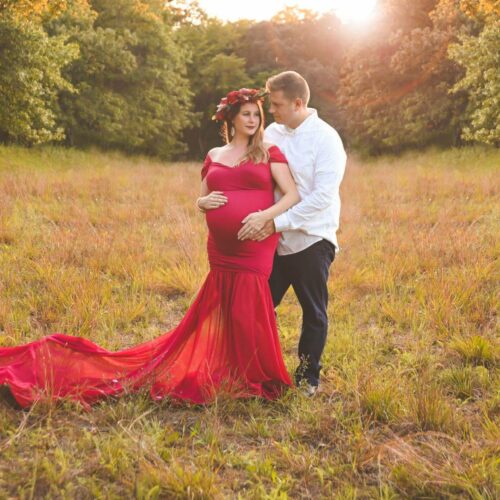 Tips for Deciding the Maternity Photography Style Right for You
There are countless ways to style a maternity shoot, but not every style will be right for every mom-to-be. Here are some tips for choosing the right maternity photography style for you:
Think about what kind of vibe you want from your photos. Are you looking for something natural and relaxed, or something more glamorous and posed?
Your clothing choices will also play a role in the overall look and feel of your photos. If you want a more natural look, consider wearing flowing dresses or skirts. Or, if you prefer a more formal look, opt for dressier clothes like a tailored dress or blouse.
Consider the location of your shoot. If you want a more rustic feel, consider an outdoor shoot in nature. If you prefer something urban and edgy, consider an indoor shoot in a cityscape.
Talk to your photographer about your vision for the shoot, and ask to see examples of their work in different styles to get an idea of what they can do. With these tips in mind, you should be able to find the right maternity photography style for you!
Working With Dads and Partners During a Maternity Photoshoot
Dads and partners play an important role in a maternity photoshoot. They can help to support the mother and provide emotional and physical comfort. It is important to have a good relationship with the father or partner before the shoot so that they feel comfortable and relaxed.
The best way to get dads and partners involved is to ask them to be involved in the planning process. This way, they can have input on what type of shots they would like to see and how they want to be involved in the shoot. It is also helpful to give them a heads up on what will be happening during the shoot so that they know what to expect.
During the actual shoot, dads and partners can help by holding onto props, helping to adjust clothing, and providing moral support. They can also be included in some of the shots if desired. Just make sure to communication with them throughout so that everyone is on the same page and knows what is happening.
How This Session Will Feel?
This session will feel like a conversation between friends. I'll ask questions about you and your pregnancy, and we'll chat about your hopes and dreams for this new chapter in your life. I want you to feel relaxed and comfortable, so we can capture natural expressions and moments. This is a special time that you'll never forget, and I'm honored to be able to document it for you.
Where To Do The Session
Maternity photography sessions can take place in a variety of locations, depending on the preferences of the mom-to-be. Many photographers have a studio where they can do the shoot, or they may come to your home to do the session. Some moms like to do the shoot outdoors, in a park or at the beach. Whichever location you choose, make sure it is somewhere that you feel comfortable and that will provide a nice backdrop for your photos.
Maternity photography is a beautiful way to document the changes your body goes through during pregnancy. It's also an amazing way to connect with your baby before they're even born. If you're thinking about getting maternity photos taken, we hope this article has given you some inspiration and tips on what to expect. And if you've already had a maternity shoot, share your experience in the comments below!